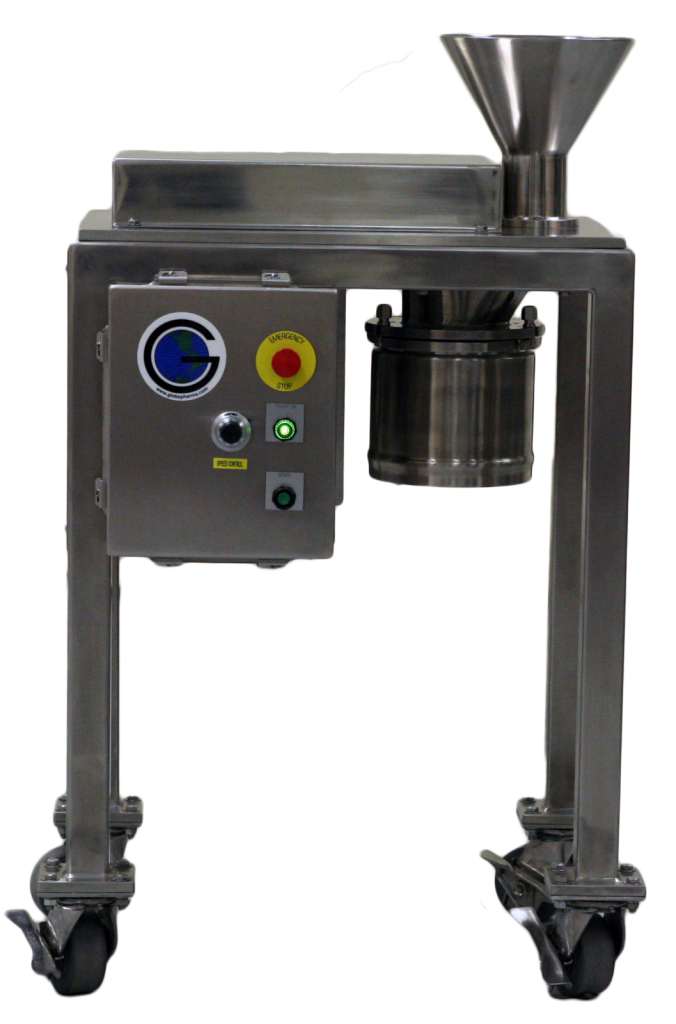 DESCRIPTION: New Cone Mill, Model197. All the parts are interchangeable with Comil® (Registered Trademark of Quadro Engineering) 197. It comes with a variable frequency drive to control the speed.
SPECIFICATIONS: Electrical: Motor: 2HP, 1725 rpm, 220-440V/60-50Hz/3 Phase. Variable Frequency Drive: 2HP, 220V/3 Phase/60-50 Hz. Dimensions: 39" H (including the hopper) x 28" W x 20"D
Materials of Construction: The machine frame is made of 304 SS and all the contact parts are made of 316 SS.