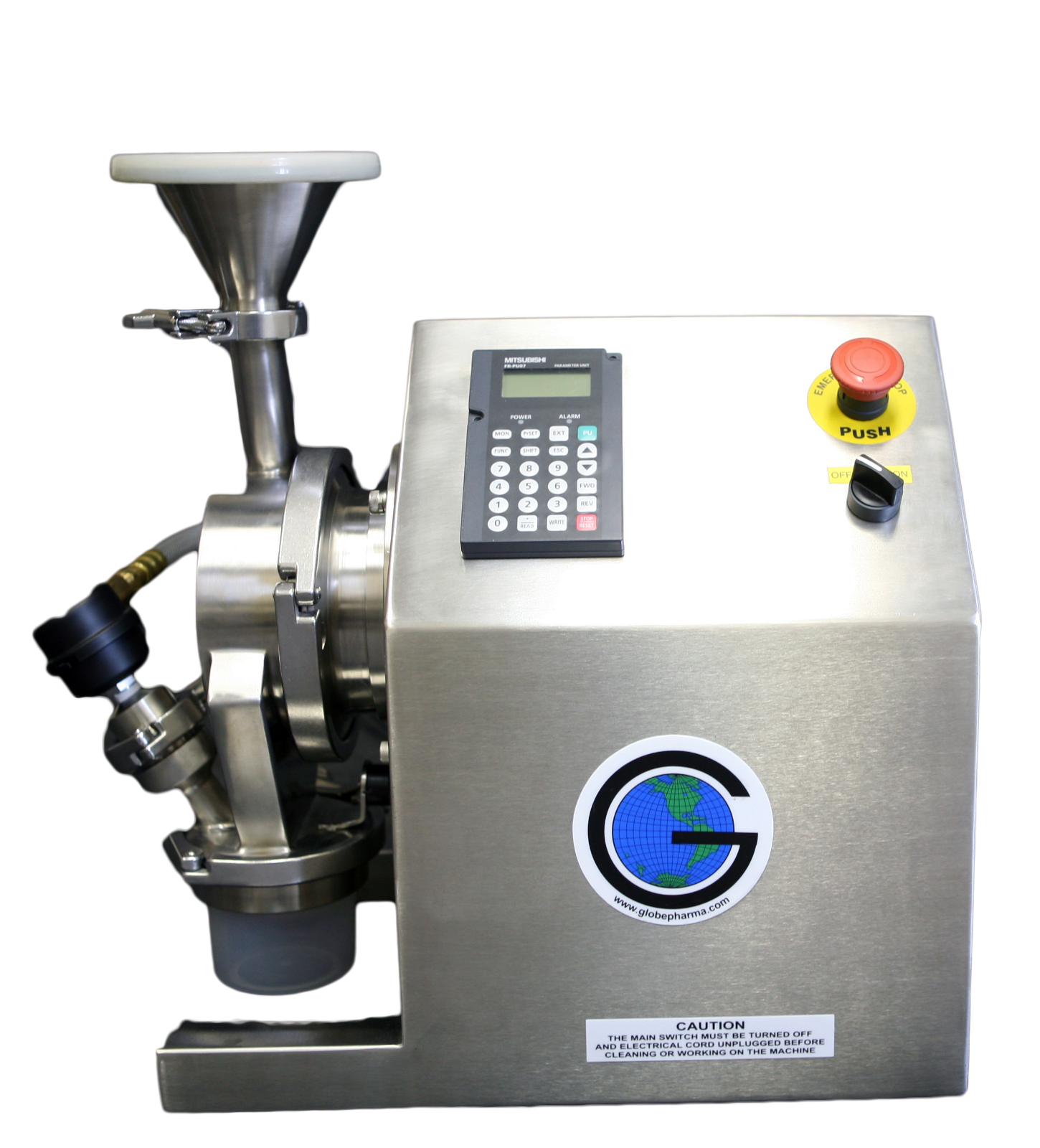 GlobePharma's new table top hammermill, Model # GP-M-1, is the newest addition to GlobePharma's equipment line.
This table top mill can be used for de-lumping, pulverizing and controlled size reduction of various materials.
Constructed of 316SS contact parts and a 304SS enclosure, this table top mill allows for both hammermill (impact) and chopping (knife) actions with a screen.
Operators can change between the two styles by simply turning a knob to indicate which style milling is required. Both options are on the same rotor and the reversing motor allows for the ease of use.
The speed of the table top mill maybe varied by using the HMI display.
There are several screen options for the GP Mill 1 hammermill. All can be easily interchanged within minutes.
GlobePharma's GP Mill 1 offers various accessories including SS containers, voltage adapters, etc.