HIGH SHEAR GRANULATOR 5 | GP HSG 5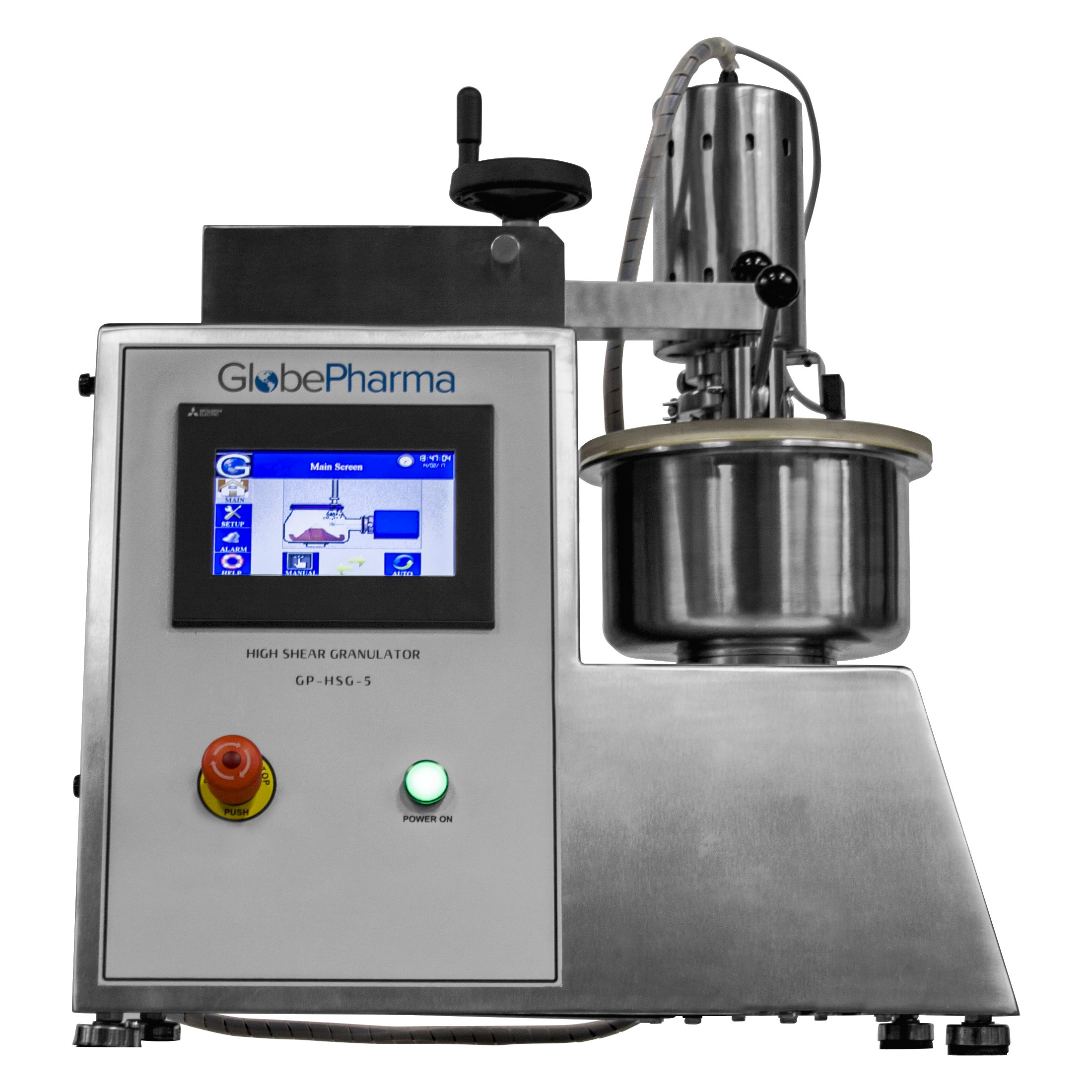 Features:
GlobePharma's new table-top high shear granulator, GP HSG 5, offers a user-friendly PLC control system and comes equipped with a main impeller, a 3-blade design.
The main impeller, chopper and liquid addition system are easily controlled by the LCD touchscreen.
All bowls are easily interchanged.
All the product contact parts are made of 316 SS
The enclosure is made of 304 SS and can be cleaned easily.
The safety guard is made of acrylic
Bowl sizes include 1L, 3L, and 5L
We're listed with ThomasNet.