Samplers with interchangeable dies for unit-dose sampling are available in different diameters, lengths and models.
POWDER SAMPLER MODEL V-A

Custom-made stream sampler, 30" long, for unit-dose sampling, bulk sampling, or simultaneous unitdose and bulk sampling while discharging the material.
POWDER SAMPLER MODEL XVI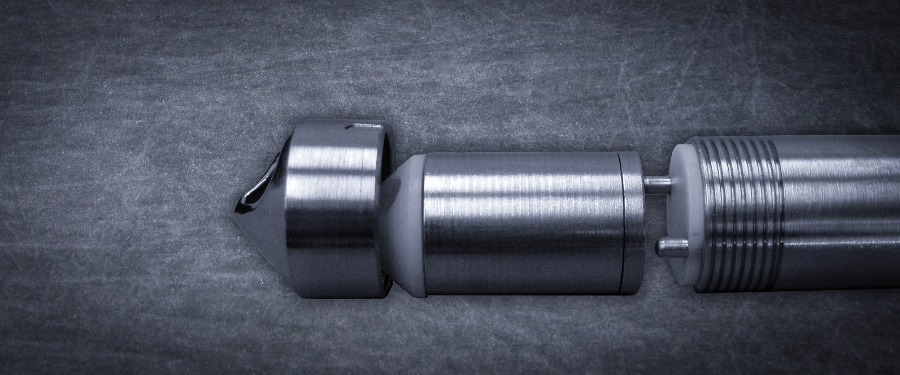 Custom-made Model XVI Vertical Sampling Compaction Sampler, made of 316 Stainless Steel, 1.5" in diameter.