Our highest compression rotary tablet press.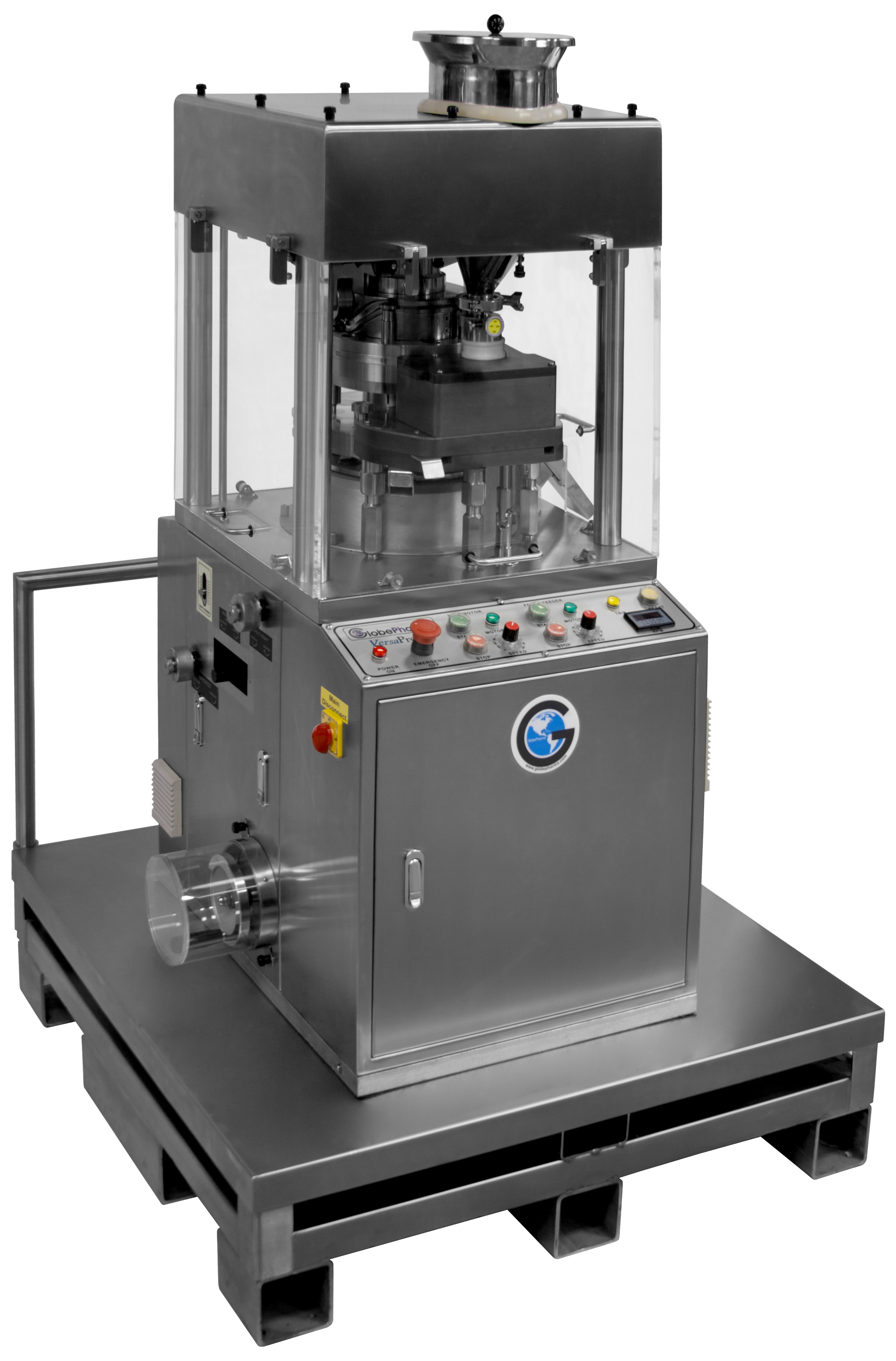 ROTARY TABLET PRESS
GlobePharma's VersaPress® is our highest compression table-top rotary tablet press with multiple different turret options including 7-stations of B & D on the same turret.
The VersaPress® offers a stainless steel turret and both gravity and force feed options included with each unit. The largest capacity units are our 18-station B and the 12-station D. All units are ergonomically designed for easy loading and have an optional platform. The platform is custom designed for the VersaPress® series to have both caster and forklift channels for ease of movement throughout the facility. its compact footprint gives versatility for use in the lab and production.
GlobePharma's newest addition is an integrated instrumentation system for the VersaPress®. This records the pre-compression, main compression and ejection forces with precise load cells. Our VersaPress® can be used with standard IPT tooling including keyed.
Features:
Stainless Steel Turret

Force feed and gravity feed included with all units

Custom platform for use with casters or forklift channels.

Semi-automatic for ease of control

Optional integrated instrumentation
Turret options include:

12-Station D

15-Station B

18-Station B

7stations of B & 7 stations of D combined

Interlocked safety mechanisms on all guards and doors.